West Rand Basketball League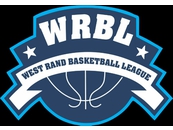 West Rand Basketball League
RISE
News Report
WRBL Week #2 wrap and statistics.
Author: Blaqdanja, 04/30/18
Week 2 of the West Rand Basketball League (WRBL) started on a high when the two district giants met in the first game of the day. Both teams had lost their first league encounters. Kagiso Blue Jays forfeited while Mohlakeng Flames lost narrowly to Sebokeng Score Webb.

Flames showed their winning intentions in the early stages of the game, by leading the first quarter. Blue Jays had to come back strong to close the gap. The battle was very physical towards the end, but Blue Jays came out victorious taking it by 4 points, Flames yet again game the spectators a good one.

Second game of the day was also a good one were Cosmo Knights took on Portjie OutLawz. Knights started the game without a substitute on their bench, but that had nothing to do with their opponents approach. OutLawz start very stong making sure they take advantage of the situation when they ended the first quarter with 18 points lead.

The never surrender attitude by the Knights helped them close the gap, but they did not have enough time to catch up as the OutLawz cruzed to their first win of the WRBL18 season.

It was not going to be easy in the third game of the day, when Munsiville Magic Eagles took on the Sebokeng Score Webb. Both teams won in the first week of the league, so they had to continue with a winning momentum. It was a very intense and physical game refs had to be strong because none of these teams were prepared to lose.

Tactically Score Webb was a better team, known for their shooting ability but none was falling on the day forcing them to drive. Magic Eagles gave all they had but it was not enough to brake the Webb and snatch a victory.

The last game of the day was between Westonaria Ring Force and Harmony Patriots. These was a game to watch as teams were still to watch the Patriots play, because their first league victory came on a silver platter (forfeit by Blue Jays).

On the other hand Ring Force had made a statement in their opening league game when they hammered Knights by 30 points. Patriots stood their ground ending the first quarter tied. Ring Force came back strong and took the lead, but resilient Patriots kept them busy throughout the game. Ring Force managed to contain them and snatch their second league win putting them in the driving sit on the log standing.

Be there on the 12 of May 2018 to witness history #WRBL #NeverMissAMoment
Follow the site to get the latest news and results straight to your email