West Rand Basketball League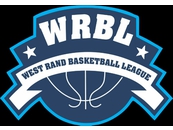 West Rand Basketball League
RISE
News Report
Buy local and contribute to local economic development.
04/29/18
Buying local means your money goes directly into the community to support its growth and sustainability. In fact, buying local has a positive economic impact that is three times greater than buying imported products!
When you buy local products, you're supporting local businesses, resulting to a sustainable business and the business is doing well it will create sustainable jobs.
The more we consume our home made products the cheaper we can buy, because the products are relatively cheaper. Keep it local because local is lekker.
Follow the site to get the latest news and results straight to your email